This is a picture of the Priory pool (there are many similar ones). Beck's factory would have been just out of sight on the right behind the trees on the far side of the River Sherbourne which runs right to left into the mill pool. The view is looking south. The Board of Health map is from about 1850 and clearly shows a Ribbon factory at the end of Beck's Lane and a row of properties along the west side of the lane which could easily be top shops. Later maps also show the building, up to the point where Trinity Street was built.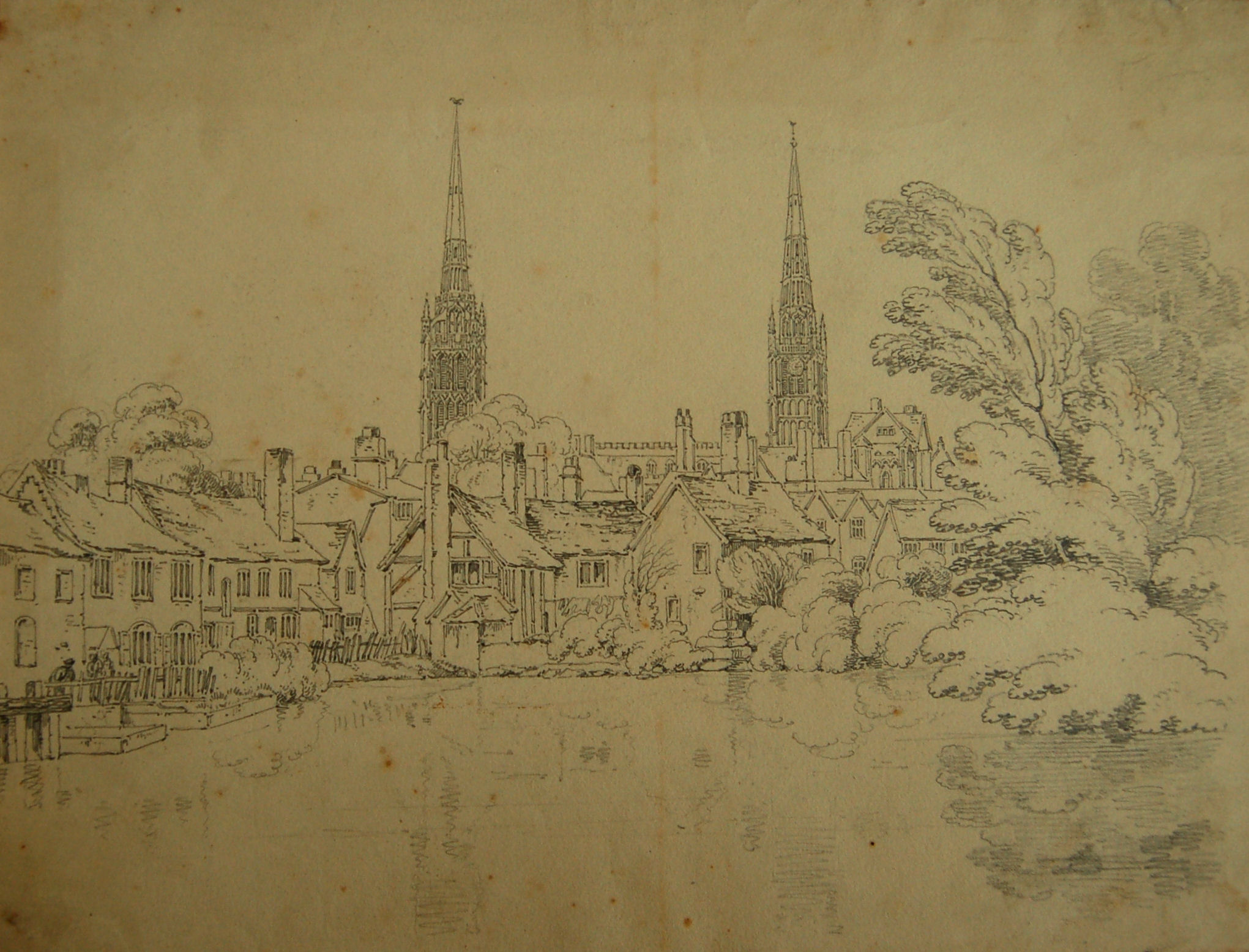 If you type 'new buildings demolition' into the library pictures (buttons top left) the first picture you get is of the street off which Beck's Lane extended. In the picture it ran to the right from just beyond the three storey buildings on the right. You can just see a gap in the pavement. The lane would have had a building over the entrance. Next type Beck's and a picture of the factory on the same plot will pop up. I'm fairly sure it is the building that was on the plot in 1850 and so was probably Beck's factory.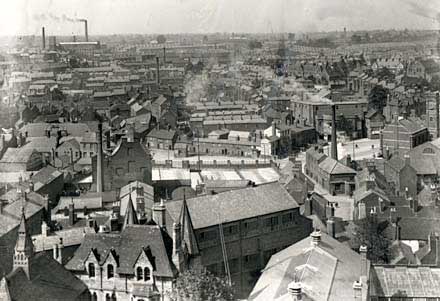 link to picture
The picture above is looking north east. The Blue Coat School is bottom left, then there is the line of top shop roofs leading to the side elevation of Beck's with its tall chimney. If you want to use the pictures in a book, you'll need to contact the Herbert Art Gallery History Centre and other sites. If you wait, the official versions will get a new website soon and it will talk you through using the images for your needs.
Edited by member, 6th Apr 2018 6:08 pm